Aug 03, 2011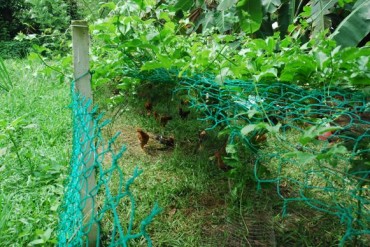 This Ramadan sure is hot. For the watermelon seller, bad sales surely is not his lot. The chickens listlessly loll. Under the markisa shelters. Aren't we glad we had tolled. These lovely markisa all to enjoy.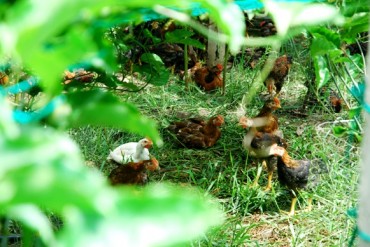 Yesterday was 40 celcius. Hot enough for these chickens to drop dead from heat stroke. And we are talking about ayam kampung, tough as nails!
Natural sun shading used in the farm includes these passion-fruit vines and clumps of big-leafed pisang sematu. Remember, bare earth retains and reflects heat. Bare earth patches can be 5 celcius higher than grass covered patches. And all water-lines MUST be protected from the sun.
A friend of mine is running a closed-house farm. He is cursing day-and-night over his energy bills.
Selamat berpuasa.