Mar 15, 2013
On the 1st day of this year we saw for the first time a single female Yellow Birdwing, Troides helena, flying fast at the perimeter of our farm, as if making an aerial survey.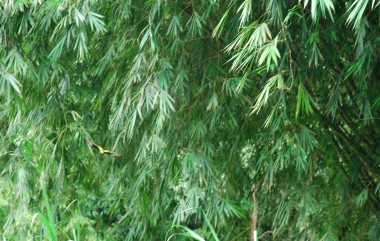 From a distance, it looks like a bird
The Yellow Birdwing is protected by law and is becoming difficult to see in the wild due to loss of habitat and due to collectors.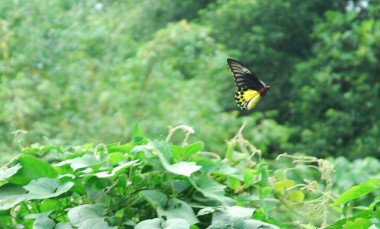 The female zooming past us on the 1st of January, 2013
Just barely 2 1/2 months later, they have made our farm their home. They are breeding and have become a familier sight. And interestingly, they show no fear of us. Also of interest to us is the fact that the farm has a larger share of birds than other places and yet they choose to breed here.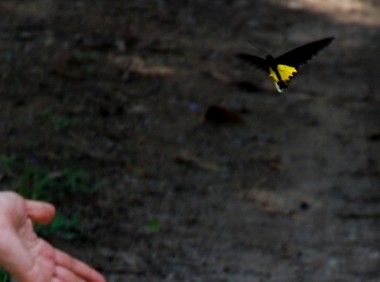 They show no fear of us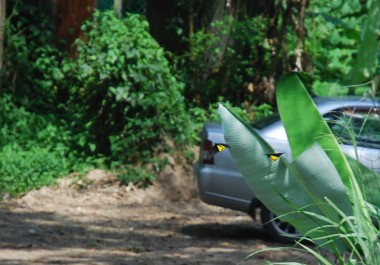 You won't find wild birdwings flying around your cars!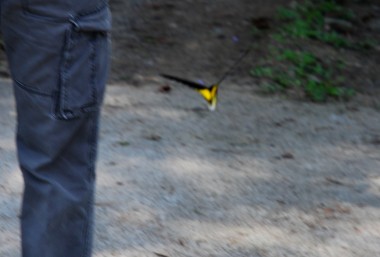 Flying close to us without fear.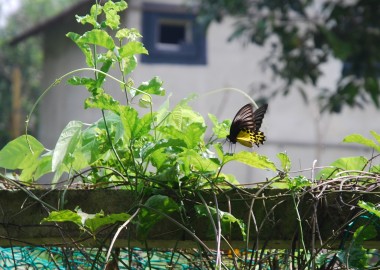 We leave fruits to ripen on the trees for birds and butterflies. Our workers are instructed not to feed nor to disturb nor to stare at the birds, and also the butterflies. We make as if they are non-existent. We plant their larval plants and we plant flowering vines that will bloom up in the canopy for the butterflies. And above all, no poison, no chemicals. We co-exists, and they so enrich our lives as farmers.