Nov 12, 2012
Amorphophallus prainii will go dormant for months. And just when you thought they have died or something, suddenly they start sprouting all over the place.
They love soil with lots of organic matter, 'living' soil. And we are sure there's a relationship between them and microbial life as we find the 'wilder' the spot, the more they sprout.
Our farm must be entirely 'wild', being free from chemicals for two decades now. And recently due to constant rain, they started sprouting all over the place.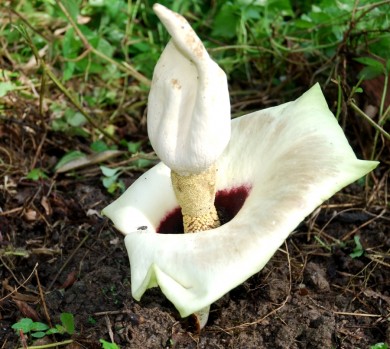 Said to be uncommon, but it seems to be found everywhere in the farm. We counted close to a 100 of them.
The corm or tuber has been used for food, but it has to be treated properly as it is high in calcium oxalate and can cause you to have a severe choking reaction.
Researchers have found that it can destroy cancer cells in rats, and also it can repair damaged liver cells.
Research paper on hepatoprotective activity
Research paper on cytotoxic activity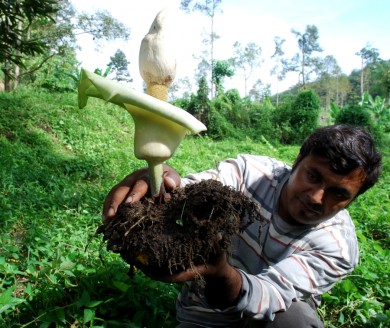 Extract from the corm have shown hepatoprotective and cytotoxic activity.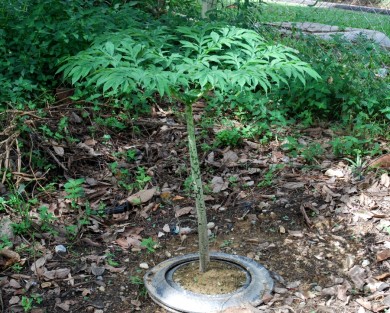 The plant before it dies back and go dormant or rarely, it will send out a blossom.