Nov 29, 2008
About a year ago, I decided to plant a "qi" garden. What this means is a garden with plants that will emit lots of energy. This was my working sketch: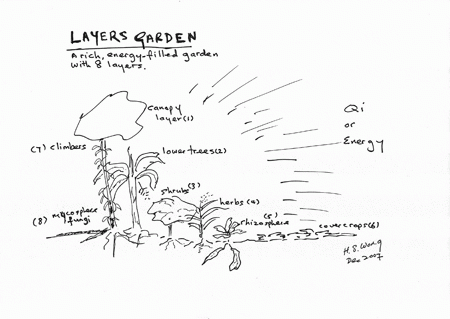 I brought down plants from the jungle and planted them there in the garden. The uppermost layer was dominated by a Meranti tree ( which I had planted 12 years ago. Then the next layer were Eugenias. I collected ferns and other shrubs from the jungle and started to build up the layers. Rhizomes were added to occupy the layer below the soil. Wines and tanduk rusa occupy yet another of the multiple spaces that one can find in the jungle that I am duplicating here.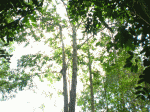 The meranti that forms the top layer, now 30 meters tall.
By the beginning of this year, the garden was taking shape nicely and I began to do my qi gong exercises regularly in the garden. The garden emanates a calm energy and one feels energized yet calm after a couple of hours in the garden.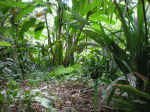 The jungle - like atmosphere of the garden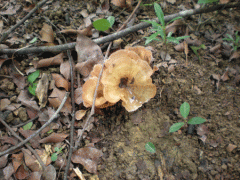 Rare funguses form the bottom layer
One day, about 4 or 5 months ago, I heard a low "kroaw kroaw" in some of the bushes. It sounded full throated and I estimated the bird that made the sound to be the size of a pheasant or a large chicken. I was doing my qi then and I just sort of looked at the location where the sound came from, some bushes and return to my qi exercises. After I finished, I did a casual examination of the location where the call was coming from and found nothing. Odd, I thought that a large bird like that could hide itself so well.
This carried on for a while. Each time I moved around in the garden or did my qi, the bird would make its calls. Not calls of anger or alarm or warning. Nothing like that, just calls to let you know it is there – kroaw, kroaw, kroaw.
One day, curiousity took command, and I went down to my knees and search everywhere in that little garden. Nothing, nada. And when you least expect it, it goes kroaw kroaw kroaw.
(to be continued)