Sep 14, 2011
At the farm, we leave many of the original plants alone. And as you walk, you will find food almost everywhere – bamboos, banana piths, banana hearts and more.
Here's a clump of bamboo in our farm, which we can see growing wild alongside highways, in secondary forests, along village trails: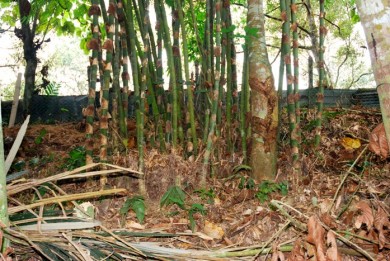 Here's some shoots we cut off from just such a clump.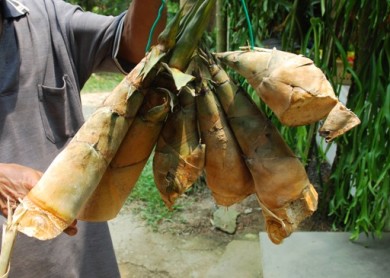 Remove the outer bark and cut into thin slices.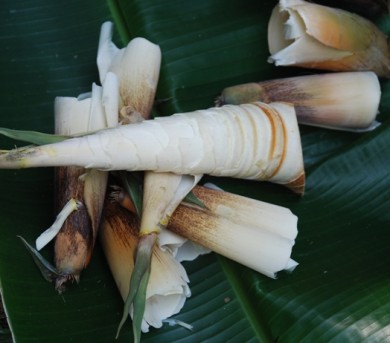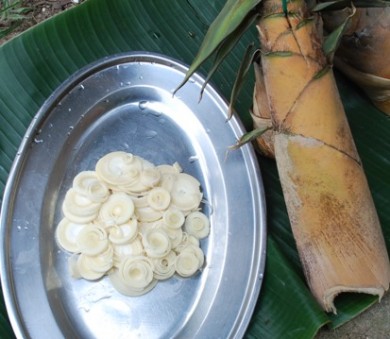 Soak overnight, then replace the water with new water and bring to a boil. These steps will reduce or eliminate the bitter taste of the shoots.
Throw away the water and it is ready for making a gourmet dish.
Here are the main ingredients –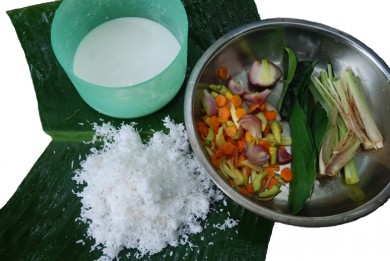 Turmeric, small onions (shallots), garlic, chillies, pound them together.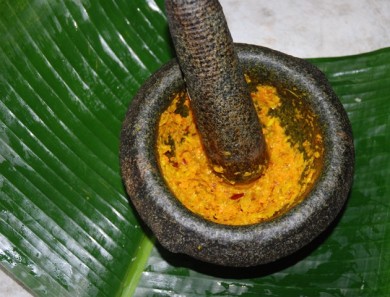 Make coconut milk from grated coconut meat.
Add serai (lemongrass), turmeric leaves and limau purut (kaffir lime) leaves and the pounded ingredients.
Put all the ingredients in the milk together and bring to a boil. Then add the bamboo shoot slices and prawns, salt and traditionally, some sugar, to taste.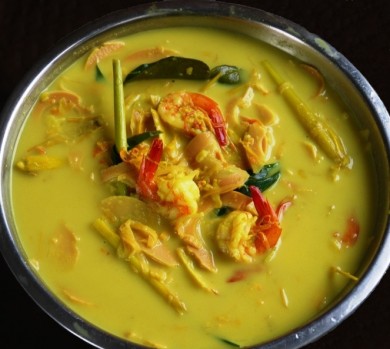 Seriously yummy; the crunchiness of the shoots offset the tender prawns to make a delicious texture-filled, aromatic dish.