Jun 26, 2011
You certainly would not expect to find a waterhen nesting right next to a path that's used daily: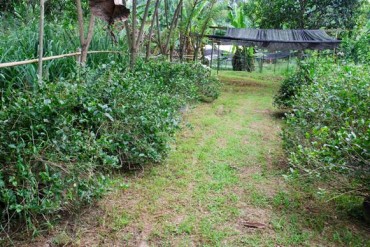 Much less, above ground, in a bush. We have always found them on the ground, next to water: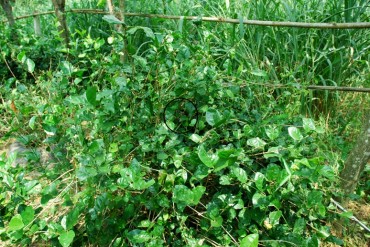 The black circle marks the spot where she's peering at us. Click on pic for larger view
Close up of the wary mother: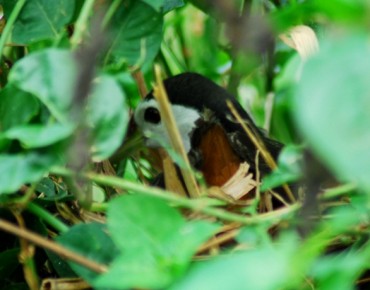 Click on pic for larger view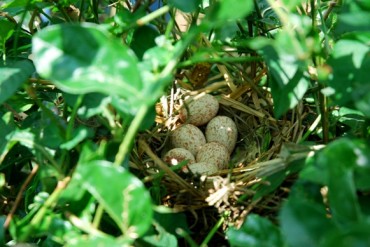 Clutch of six eggs
This can only happen when the mother feels more comfortable nesting near humans than in her natural environment which unfortunately, lately, has more monitor lizards and snakes than usual because of the growing eel population. We are studying how to rebalance the micro-ecology there.