Jan 29, 2010
Captain (Rtd) Zaman aka Eudrillus made a surprise visit with some officers from Mardi.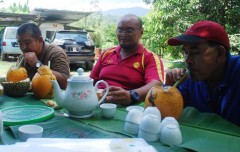 Captain Zaman with the crew-cut seeping coconut water and Zul and others from Mardi.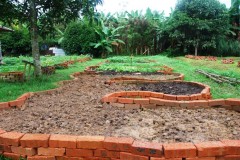 Captain Zaman asked about the keyhole raised beds. Well, here they are and they keep on expanding....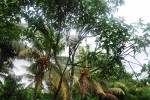 And what is organic fruit farming without weaver ants or kerangga. Here, they are used to get rid of termites infesting a tree.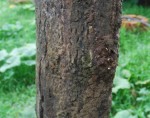 And our latest project, designing a proper home for stingless bees of which now, we have discovered, we have four species in the farm.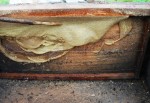 Temporary home. The bees made this sail-like canvas to protect themselves from ants.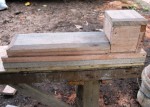 This is the design we are working on now as a permanent home for the bees; design from Utrecht University, Tobago.