Aug 04, 2012
The forest have many layers.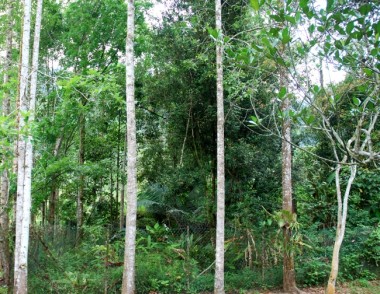 Permaculturists say 7 0r 8. I think more. Under the soil, many more layers to be discovered. I planted a small 50ft x 60 ft layer garden. A meranti tree is the canopy tree. Then eugenias and so on. In no time, a multitude of life forms made the garden their home. Lichens that I have never seen. Fungi, frogs, birds, insects, and unseen, millions maybe billions of microbial life that infuse the garden with energy or qi.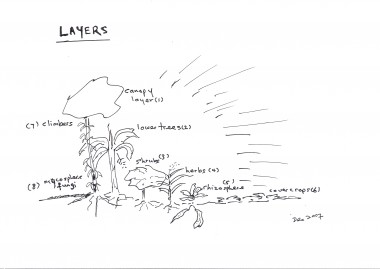 Can this multi-layered model of sustainability, successful for 150 million years, be applied to our modern food needs?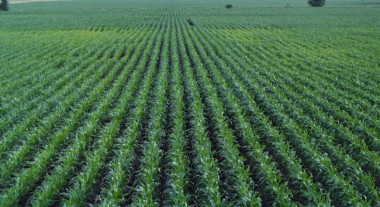 The modern farm - a barren blight on the earth. Can we grow food and yet support a multitude of life forms and working with these lifeforms reduce chemical and energy inputs? Perhaps we should start with reexamining what is meant by 'productivity'.
Life forms most of us have never seem have appeared in my little layered garden.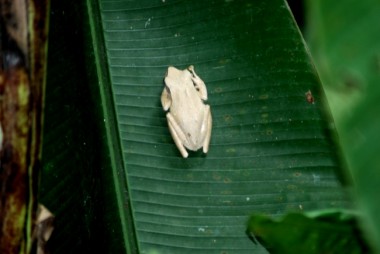 I have never seen this frog in a farm. Have you?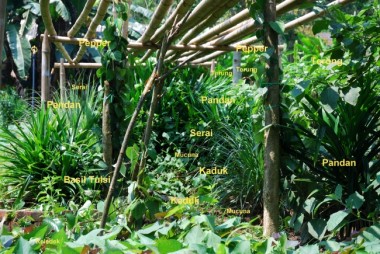 This is the start of a layered food model. Can we extend this to a commercial scale and yet remain efficient in terms of labour, harvesting, cycling, inputs? What new measures do we need to work out its productivity against that of conventional mono crops?