Apr 27, 2009
Sheet Mulching is another permaculture technique suitable for tropical countries. At our farm, watering needs can be reduced by half using mulching. Sheet mulching keeps soil moist and prevents weeds from proliferating.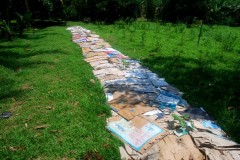 Sheet mulching using cardboard. We are growing pumpkins here and we will proceed to companion plant with serai or lemon grass and then add a layer of compost and leaf mulch on top of the cardboard.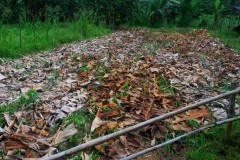 Mulching using banana leaves. Here our objective is to retain soil moisture during the initial stages of napia grass growth and also retain the nutrients from our high-N compost variety during some exceptionally hot days lately.
Our objective is to improve on our previous record of 40 tons of high protein, high omega 3 napia grass per acre per 38 days.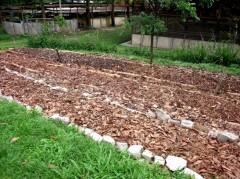 Sheet mulching using cardboard, then topped with compost and dry lalang and leaves. We intend to grow melons and pumpkins here and will companion plant with lemon grass or serai.