Oct 23, 2011
Bal received our competency certificate in biochar production a couple of weeks ago.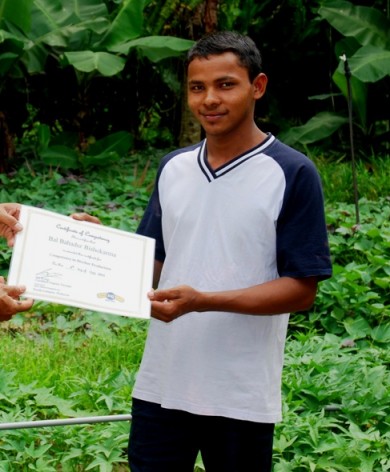 We are very happy with the quality work he is producing now without supervison:
And am especially proud to see this early in the morning when I dropped in: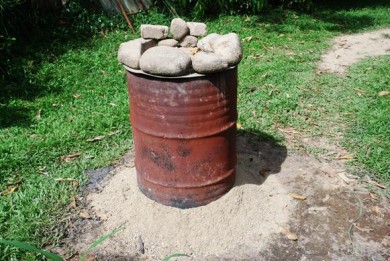 This is the work of someone who really cares about his work. He makes sure that no oxygen can enter the drum resulting in the still hot biochar catching fire, hence reducing the available biochar for use. I have not seen this before with previous workers. A few times, the entire biochar have turned to ashes due to their 'tidapathy' attitude. They were just doing their job. Bal however, cares.
When we run a farm, it is crucial that our workers take ownership of their work. And this calls for proper training and most important, recognition.
Here's Lal, another great Nepal worker smashing up the biochar for use in the litter: