Oct 28, 2009
Caviar of the East - Calling The Walit
Today we had our first trial run calling the walit.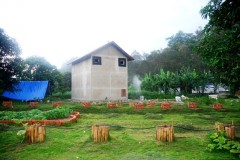 Completed walit house.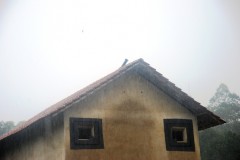 We switched on the 'bazooka' tweeter for the first time. It's that dark outline jutting up on the roof, in the picture. It has a range of 1 km.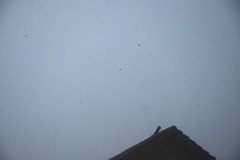 And the walit came after just 5 minutes ! We counted easily a hundred! They dove down and around the house and some went in on investigatory flights.
Now we wait for some newly wed couples to make our house their home.