Nov 23, 2011
We recycle used tires as nests for our layers.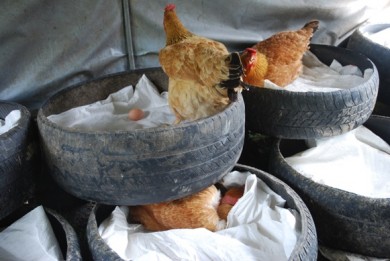 Here's a double decker. It can also be a triple decker, both sides, like an 'A' frame.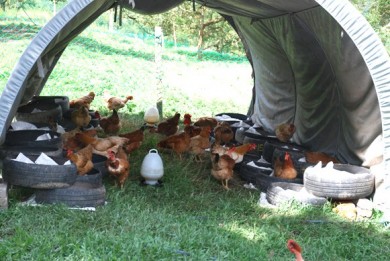 Hens selecting their nests for the evening lay; they can be fussy. Our flock size is 150 hens.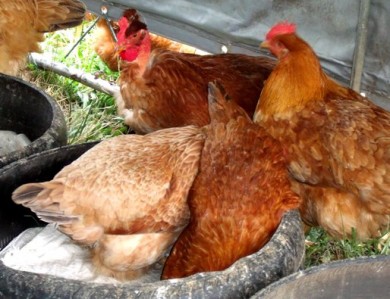 Sometimes several hens just want that particular nest!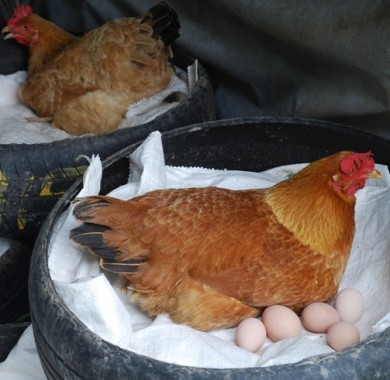 Last one to lay!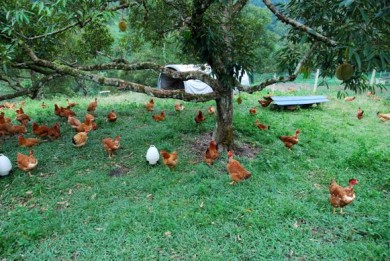 This particular flock have 200 sq ft of grass field per hen. That's chicken heaven!
Oct 22, 2011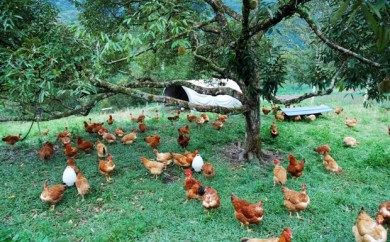 Warms the heart to see our layers going about their business without a care the morning after that down pour. We grow them deliberately on a hill so that the grounds will dry faster after rain and to ensure a clean and dry environment for the eggs.