Nov 23, 2011
We recycle used tires as nests for our layers.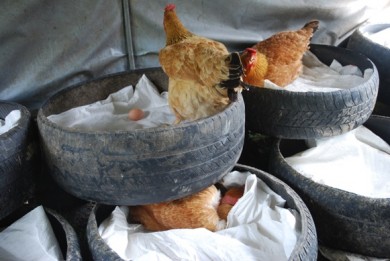 Here's a double decker. It can also be a triple decker, both sides, like an 'A' frame.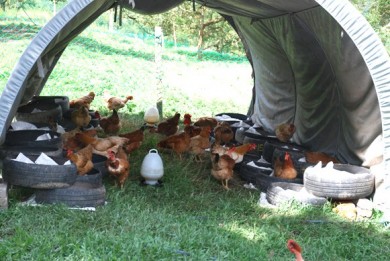 Hens selecting their nests for the evening lay; they can be fussy. Our flock size is 150 hens.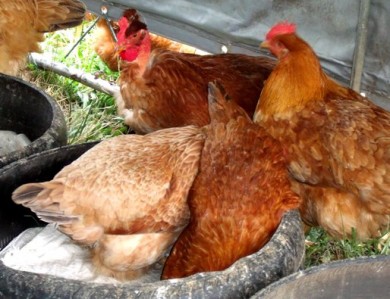 Sometimes several hens just want that particular nest!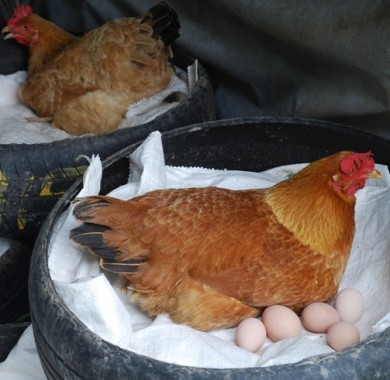 Last one to lay!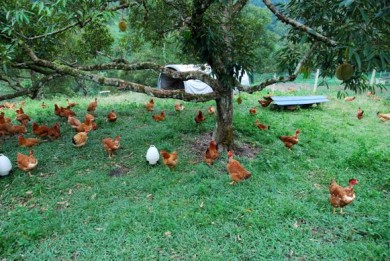 This particular flock have 200 sq ft of grass field per hen. That's chicken heaven!
Oct 14, 2011
Land is getting scarce and sometimes we have to work on very steep slopes.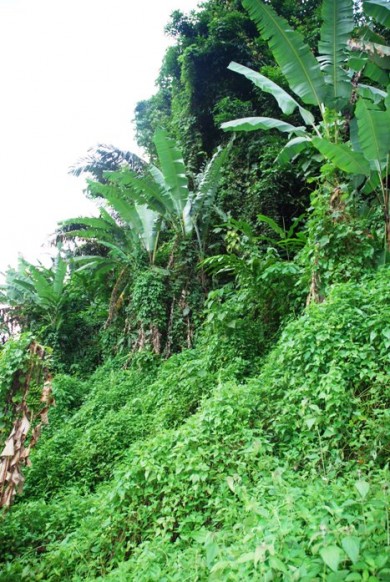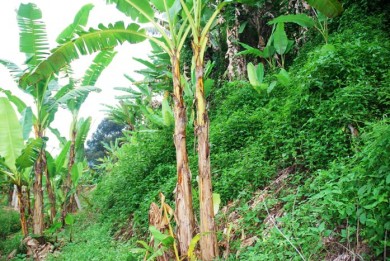 Accessibility and erosion then become major concerns.
Using used tires to make stairways is one way to create permanent, stable access with minimal erosion.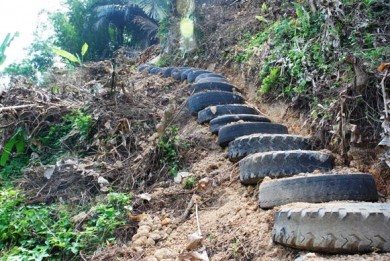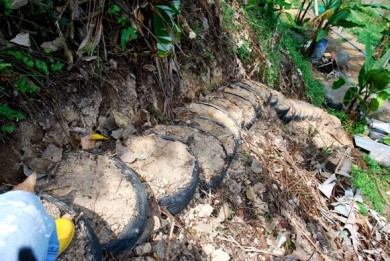 The top rim of the tire should be removed (using a full tang, heavy survival knife is best for this job). Earth used to fill the tires should then be compacted.
This stairway has been holding itself very well with no erosion or stability problems through two monsoon seasons now.