Apr 13, 2009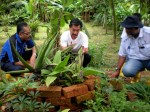 Datuk Dr. Azahar Idris, the Director of Veterinary Services for Pahang dropped by on a surprise visit. Here he is shown how composted chicken litter can be used as a planting medium and as fertiliser.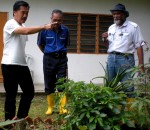 Nothing is wasted in DQ Farm, carcasses, litter, etc are all recycled to produce healthy vegetables, fruits and herbs.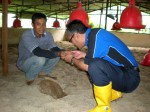 Sorry Datuk, no exceptions! All visitors have to smell this 7 year old litter.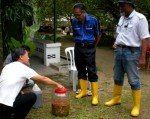 And from the herb garden, a fermented mix as a preventive and tonic for the chickens.
Yesterday, April 12, Selina Gan, MD of Country Farm came visiting with her family and senior staff.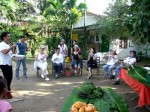 Overview of a sustainable farm - 1 + 1 = 10!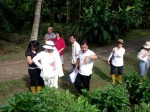 Inspecting the herb garden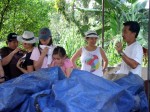 They were expecting some foul smell from the carcasses, dung, and stuff.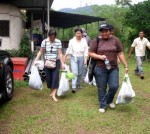 Taking back bags of charcoal to fertilise their home gardens, and to bury some carbon!