Nov 09, 2009
We entered into an area of the forest where no human have entered before (or at least, not for a long, long while). The 'feel' is different. There was no sense of 'fear' from the jungle. We felt 'protected', and being 'embraced' and one feels a reluctance to leave. There were no mosquitoes, no disturbances. Only the quiet peace of a 100 million year old rain forest.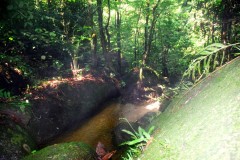 The forest that we entered looking for a water source for our farm: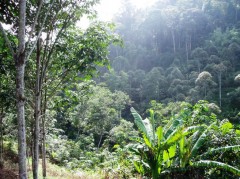 We reached the area after following a series of newly discovered small waterfalls rising over 100 meters. We named the falls 'Air Terjun Wahyu / Wahyu Falls' after Ali Wahyudi our Indonesian Technical Adviser who first discovered the falls.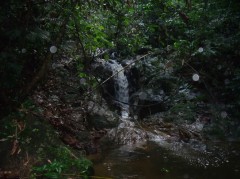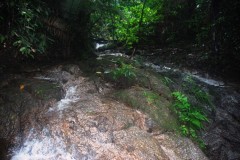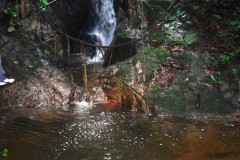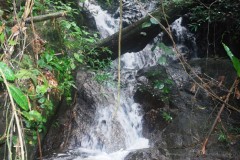 How long ago was it when the first hominid appeared? 8 million years?
Is it not possible for another intelligence, another 'awareness' to have developed in our rain forests over the 150 million years of its existence ?
I must go back to the peace of the rain forest ....