Jun 08, 2009
Kerengga - Our Organic Partners
Sceptics say, organic durians, sure? How do you handle weevils that just love durians and can easily infest 40% of your fruits? Or what about borers that kill the trees in weeks after you have lovingly taken care of the trees for years? And squirrels, they love the durians, so what do you do, kill them?
Well, we have a few hundred durian and mango trees and we will tell you it's almost impossible (the labour costs will be too high) if not for our "friendly" neighbourhood kerengga ( weaver ants, or oecophylla smaragdina )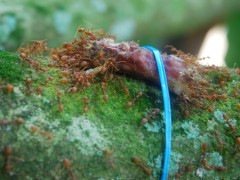 Gang of carnivorous kerengga attacking a piece of meat. Meat is used to establish a colony in a new tree.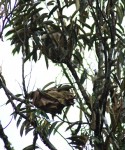 Kerengga nests the size of large durians.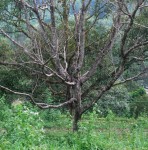 A tree killed by borers.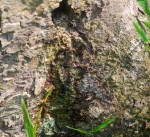 A borer hole that's still active and oozing sap.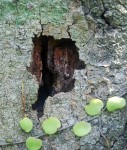 A borer hole that's dry after kerengga cleaned out the borers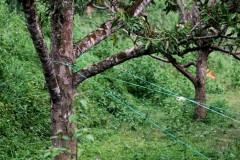 Highway of raffia strings for the weaver ants to form a colony of 20 to 30 trees around one central tree.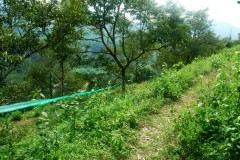 A 20 meter long raffia highway. The ants learn to use it after two days ( with coaching from us of course).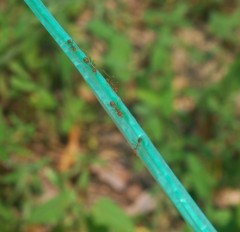 Using the highway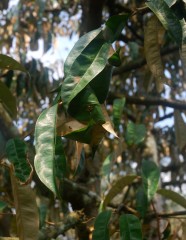 New weaver ant nests as they colonise a new tree.
Once the weaver ants colonise a tree, the borers are gone. Weevil infested fruits and squirrel attacks are almost non-existent. That gives us time to focus on the other major problem with durian trees – phytoptera attacks, for which sadly, we have no answer as yet.