Jul 01, 2009
First Pumpkin
Harvested our first pumpkin today. It is actually a variety of Japanese squash, weighing in at 2kg. We saw one sold at Hock Choon for RM10.50 per kg.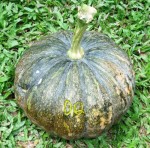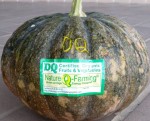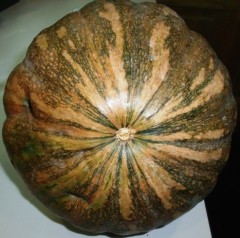 Barely 6 hours after harvesting it, it is changing color nicely to a dark golden-brown.
Can't wait for the aging period to be over to taste it.