Nov 05, 2009
Caviar of the East - The Newly Weds Came
On 30th Oct we switched on the sounds on a permanent basis. Today, we noticed the droppings of at least 10 pairs of newly weds. This must surely break all records for the time it takes for the walit to take up home in a man-made structure.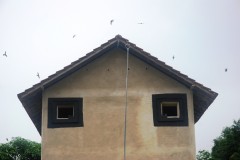 The walit in a farm like DQ provides a useful function in keeping the insect population low. We first noticed the walit when we were scratching our heads as to why our honey bees just keep on disappearing. Then we put two and two together.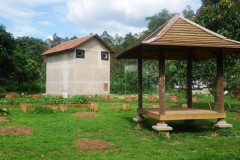 Completed walit house plus garden.