Sep 14, 2009
Amongst the Raja Brooke's Birdwings
Did two hours of taichi and qi gong at this small cascading stream near the farm yesterday. The place was deserted.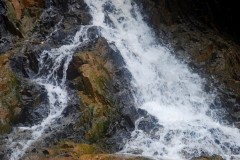 Click on pictures to enlarge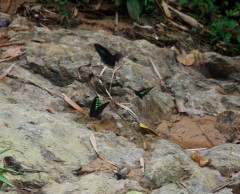 A group of about ten Raja Brooke's Birdwings came to join me, fluttering around me with no fear.
And a pair of pretty yellow-green butterflies.
The surrounding was pristine and filled with natural energy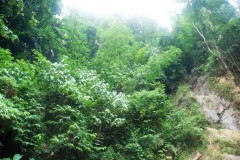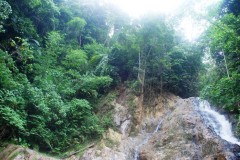 Directly above, about 100 meters up, hundreds of swiftlets busy themselves feeding on the insects that in turn feed at the canopy.
It doesn't get much better than this.
This morning my BP was 115 / 68; like new. And that crick in the knee was gone.
Have to make it a habit to do the exercises here, each week; amongst the Raja Brooke's Birdwings