Oct 23, 2011
Bal received our competency certificate in biochar production a couple of weeks ago.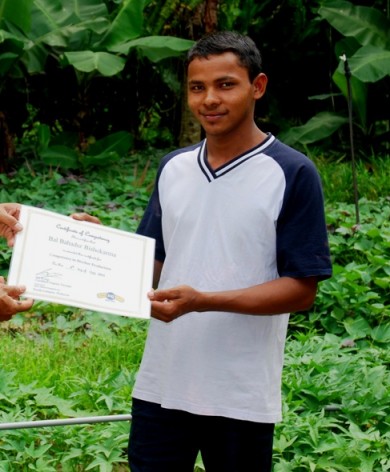 We are very happy with the quality work he is producing now without supervison:
And am especially proud to see this early in the morning when I dropped in: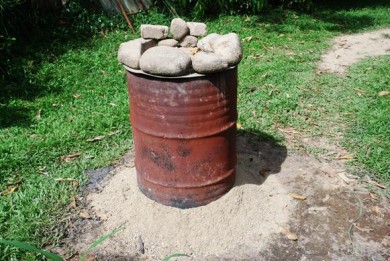 This is the work of someone who really cares about his work. He makes sure that no oxygen can enter the drum resulting in the still hot biochar catching fire, hence reducing the available biochar for use. I have not seen this before with previous workers. A few times, the entire biochar have turned to ashes due to their 'tidapathy' attitude. They were just doing their job. Bal however, cares.
When we run a farm, it is crucial that our workers take ownership of their work. And this calls for proper training and most important, recognition.
Here's Lal, another great Nepal worker smashing up the biochar for use in the litter: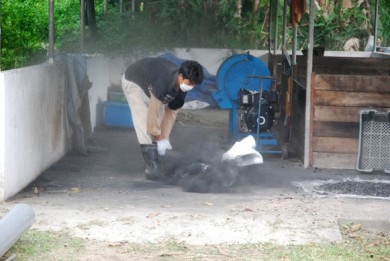 Oct 22, 2011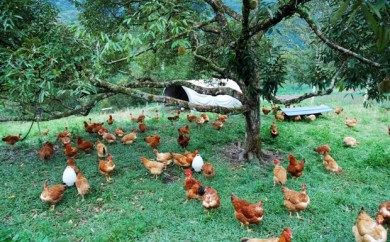 Warms the heart to see our layers going about their business without a care the morning after that down pour. We grow them deliberately on a hill so that the grounds will dry faster after rain and to ensure a clean and dry environment for the eggs.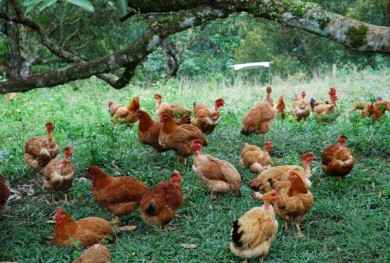 Farmer's bane struck Thursday night.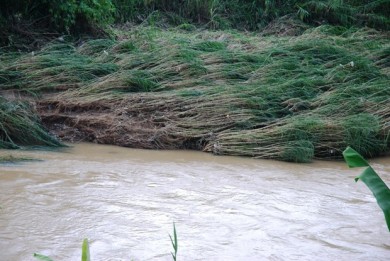 After two hours of heavy down pour, the river broke the banks. The fallen napia grass is how high the waters rose.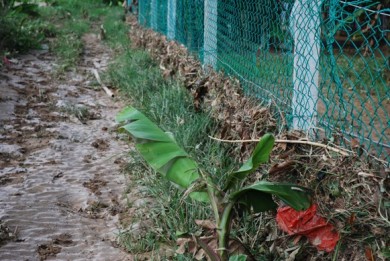 The trapped debris mark the height of the water flooding our fields.
The water rose 8 bricks high, or 2 ft here in this reban.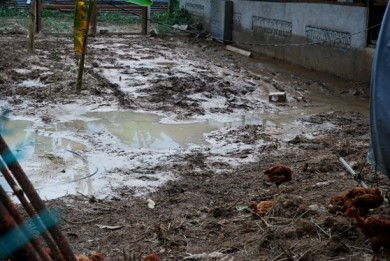 This area was a 2 ft high pool Thursday night. We lose close to 400 chickens. Really, there's a fool born everyday who wants to be a farmer.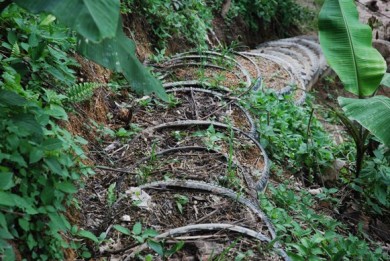 On a brighter note, this tire staircase held up well to the down pour with not a sign of erosion or weakening.
Oct 18, 2011
Got this knife in the late 90's for less than USD30. Around RM70.00 then, if memory serves me right.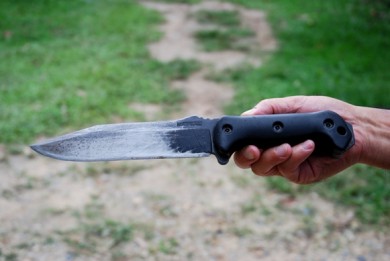 It is a Camillus Becker Knife & Tool, BK 7, made with high carbon 0170-6C steel.
This original version, in mint condition sells for USD185 on ebay today.
The current version by Ka-Bar sells for around USD65 on ebay. There're some reviews that compare it somewhat negatively against the original version. However, on youtube (type kabar BK 7) there are a lot of guys who love the Ka-Bar version.
You can see that our knife has been well used; the powder-coated black color on the blade is almost gone.
A full tang knife is balanced around the middle of the knife and is good for work like removing the rim of a tire. It is also good for close quarter combat where a stabbing motion is used. For that reason, apparently many American soldiers in Iraq bring along a BK 7. A half tang such as our typical 'parang' is blade-heavy and is good for slashing work. Removing a rim with a blade-heavy knife does not allow you to use your body weight and hence you will tire after just a few tires.
Santa, our worker from Nepal takes a casual 30 secs to remove the rim of this used tire using the BK 7:
Santa moves the knife outwards in the video. That's not the preferred method as it is relying on the sharpness of the blade and an unnatural positioning which will strain the arm muscles. I think Santa woke up on the wrong side of the bed.
I prefer an inward moving knife which allows me to use my body weight in an up-down movement and my arm muscle do not cramp up after an hour or so of such work since it is my back muscle and my weight that's doing the work, not the arm.
Knives that are made well, such as the BK 7, demonstrates the principles of permaculture in manufacturing: making things well, using minimal material, and to last a lifetime.
Oct 14, 2011
Land is getting scarce and sometimes we have to work on very steep slopes.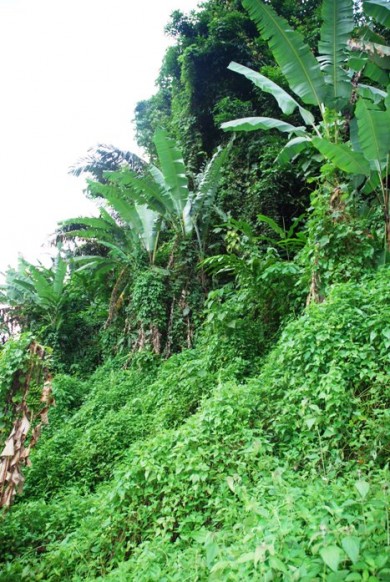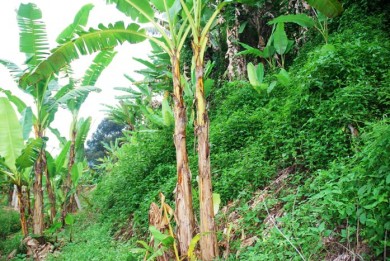 Accessibility and erosion then become major concerns.
Using used tires to make stairways is one way to create permanent, stable access with minimal erosion.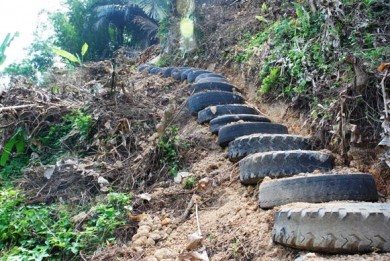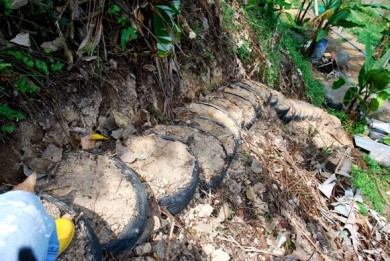 The top rim of the tire should be removed (using a full tang, heavy survival knife is best for this job). Earth used to fill the tires should then be compacted.
This stairway has been holding itself very well with no erosion or stability problems through two monsoon seasons now.
Oct 08, 2011
Being able to perform necropsy of dead chickens and to identify diseases is crucial for the success of a chicken farm.
Delays in disease identification can lead to outbreaks resulting in high mortality and economic losses.
It is absolutely necessary for detail records to be kept from Day 0 until all the chickens are sold, for each batch. Detail records will enable us to analyse out trends and history, which together with the lesions in organs will help identify the many causes of poor weight gain, mortality, etc.
For example, trend analysis enabled us to identify a non-gumboro spiking mortality phenomenon in young chicks below two weeks old, which we ultimately traced to mosquitoes.
Dirgha Bahadur Tamang, from Nepal, has reached competency in necropsy and disease identification.
Dirgha receiving his certificates from Razaly, the farm director
We provide him with a 3 inch thick file of laminated pictures of the key clinical signs of various common chicken diseases. He uses the pictures as a reference and when he sees the start of infectious disease in culled chickens, he will raise the alarm for quick pre-emptive action.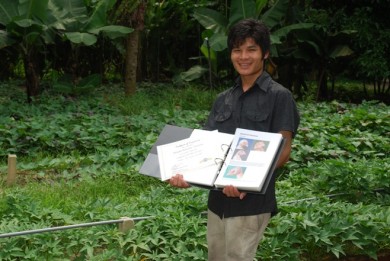 Dirgha with his certificates and his file on common poultry diseases
We hope to be able to sponsor him for further studies to be a vet some time in the future.

Dirgha performing a necropsy on a young chick.
Oct 07, 2011
Certificate in Biochar Production
Bal Bahadur Bishokarma, from Nepal, used to make charcoal for sale at his village using traditional pit methods. Since coming to our farm, he realizes that our methods are less wasteful and involves less physical work. He now knows the importance of planting trees for charcoal production rather than cutting down forest trees.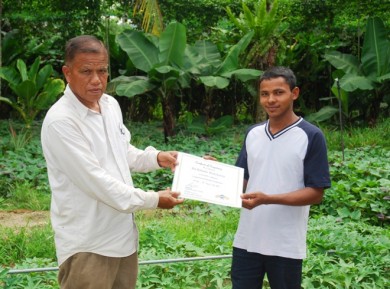 Here he is receiving his competency certificate from Razaly, the farm director.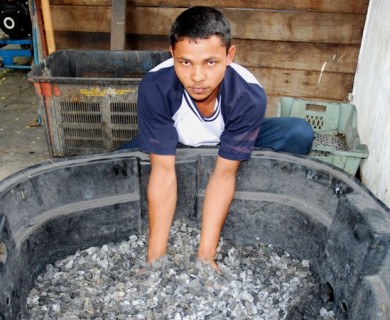 At the farm, for each of the planted trees he cuts down for biochar (biochar is charcoal used for soil amendment generally using less 'dense' material) production, he has to plant five.
The tree of choice here at our farm is gliricidia sepium (for biochar) and acacia mangium (for charcoal). They are fast growing and hence are excellent carbon sequesters.
The resultant biochar has multiple uses at our farm. The main use is in the chicken litter to reduce free gaseous ammonia which can cause inflammation in the respiratory tracts of young chicks.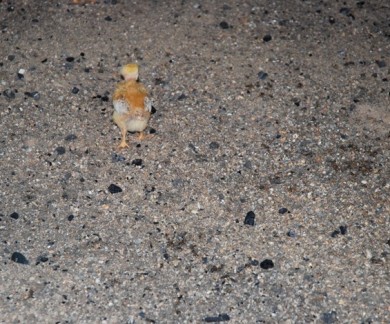 We have done tests at our farm to see if soil amended with biochar versus unamended soil has a difference in productivity. The results show no significant difference. The reason would seem to be that our soil is already very rich in microbial population and was never intensely cultivated. Perhaps in areas with less fertile soil and subject to repeated cultivation, biochar amendment may produce results as per the writings of many advocates.
At the farm, our biochar production is to reduce our carbon footprint by sequestering carbon (CO2) from our animals using fast growing trees. These trees are then used to produce biochar which are used in our poultry and aquaculture operations, and to filter discharge from our farm.
When Bal returns to Nepal, hopefully, he can make a living out of producing biochar and charcoal on a sustainable basis.