Nov 23, 2011
We recycle used tires as nests for our layers.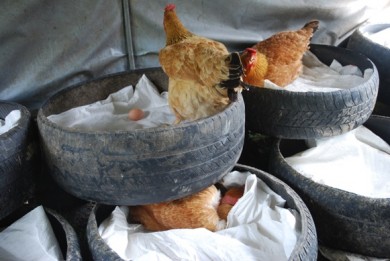 Here's a double decker. It can also be a triple decker, both sides, like an 'A' frame.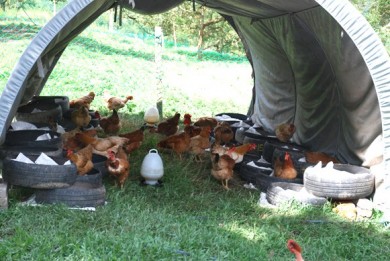 Hens selecting their nests for the evening lay; they can be fussy. Our flock size is 150 hens.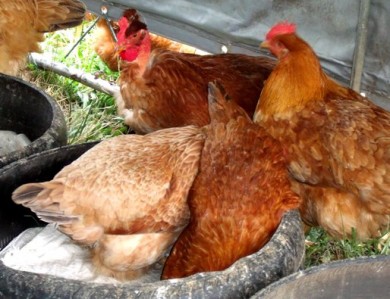 Sometimes several hens just want that particular nest!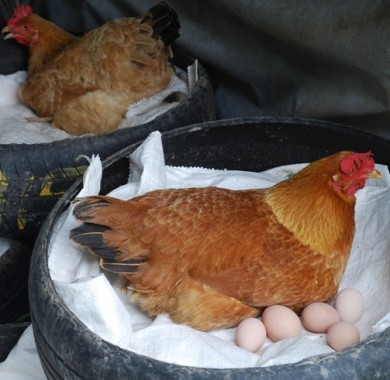 Last one to lay!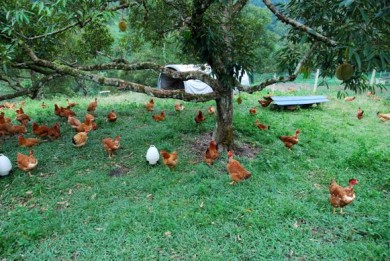 This particular flock have 200 sq ft of grass field per hen. That's chicken heaven!
Nov 19, 2011
Durians are in season at our farm.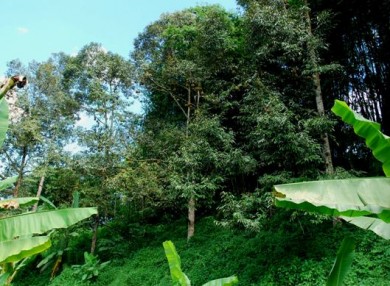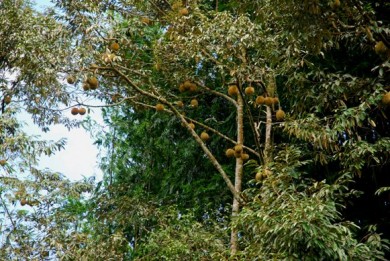 The trees are laden with fruits.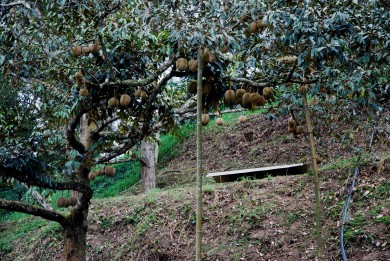 Branches need to be supported or else they will break from the load.
There's zero purchased inputs into our more than 800 trees.
We ferment discarded organs amd innards from our chicken operations to provide nitrogen for the trees.
We spray compost tea made from humus (from our compost) once a week to keep fungus and insects at bay.
That's it folks, plus of course integrated pest management without chemical pesticides. Resulting in the only certified organic durians in Malaysia.